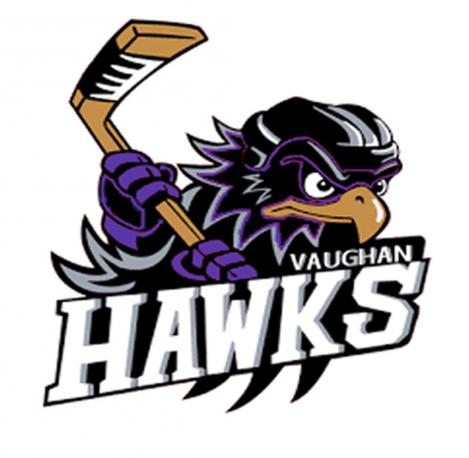 The Vaughan Minor BHL sent two teams, one in Atom and one in Peewee, to the 2019-20 OBHF Winter Provincials in Alliston on the Family Day long weekend. The boys represented well in both divisions and were an eyelash away from earning Gold medals.
The Atom team, coached by Frank Gualtieri, finished the round robin portion of the tournament with a 2 and 1 record. On Friday the team defeated Halton 4-2. On Saturday afternoon they followed that up with an 7-0 win over Bradford. On Sunday the boys dropped a 3-0 decision to New Tecumseth. On Monday the Hawks squeezed by Halton 2-1 and set up a rematch against New Tecumseth in the final. This game would last almost two hours! We would open a 3-0 lead after one. But the wheels would come off in the second and New Tec would eventually tie the game at 3. The next goal would not be scored until the second OT. Unfortunately it was scored against us making the final 4-3. Congratulations to the boys on the Silver medals. You represented Vaughan with heart, dedication and pride! We would like to thank the coaching staff Frank Gualtieri, Frank Caruana and Gary Pereira for all their help over the last few months.
The Peewee team also had a strong round robin finishing in second place with a 2-1-1 record. They would lose the opener on Friday 5-2 to New Tecumseth but then would go undefeated in their next four. On Saturday the boys in black and purple would defeat Kitchener-Waterloo 6-0 and tie Mississauga 1-1. On Sunday we would finish the round robin with a 6-0 win over Halton. On Championship Monday the boys would defeat Mississauga 5-1 to reach the final. Our opponent, yup you guessed it, New Tecumseth. It was a game of inches and when the final whistle blew it was a 2-1 defeat. Another heartbreaker for our boys but still so much to be proud off. Congratulations! Special thanks to Carlo Bernardo, Nelson Verissimo and Jean Charron for their time and effort to prepare the boys for this journey.
Atom Tournament MVP Defenceman - Ryan Caruana
Atom Tournament MVP Goaltender - Joseph Veber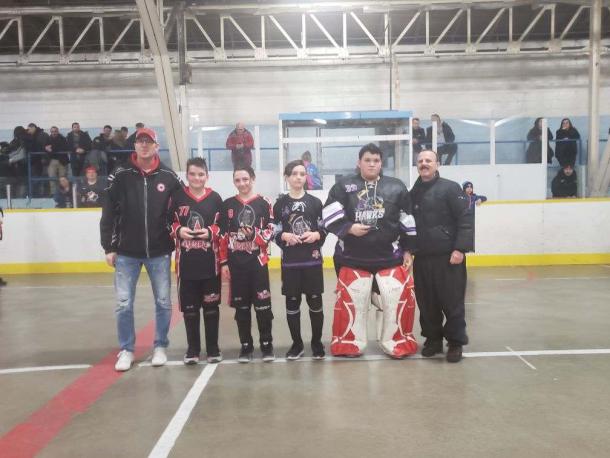 Atom Finalist - Vaughan Hawks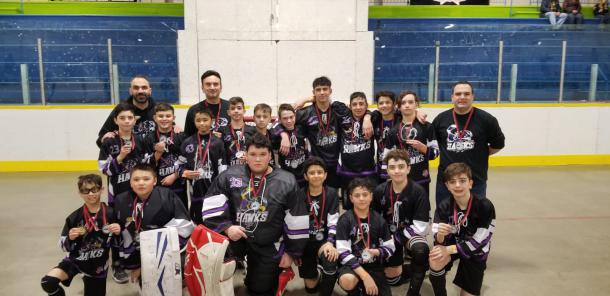 Peewee Tournament MVP Defenceman - Philippe Charron
Peewee Tournament MVP Goaltender - Nicholas Bernardo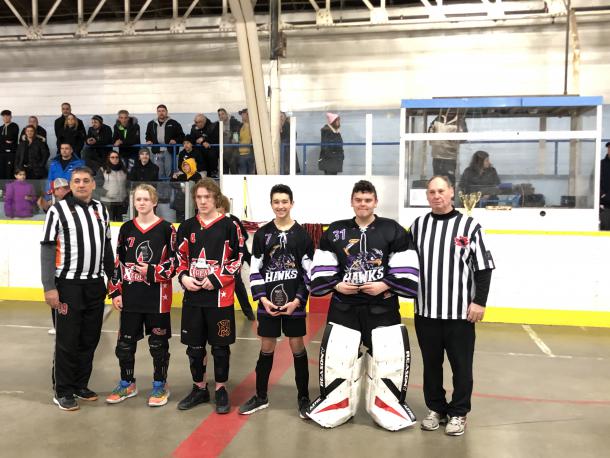 Peewee Finalist - Vaughan Hawks